aka Yut Kee Kopitiam / Yut Kee Restaurant, located at Jalan Dang Wangi, Kuala Lumpur.
On one Sunday morning four of us (Manson, Venice, Eric & myself) decided to wake up earlier than usual and head down to city for its roast pork. It is an old schoold Hainanese kopitiam serving typical chicken chop  / pork chop / beef with their very own Hainanese sauce – brown sauce (oyster, ketchup and Worcestershire with onions, potatoes and frozen peas carrot & corn).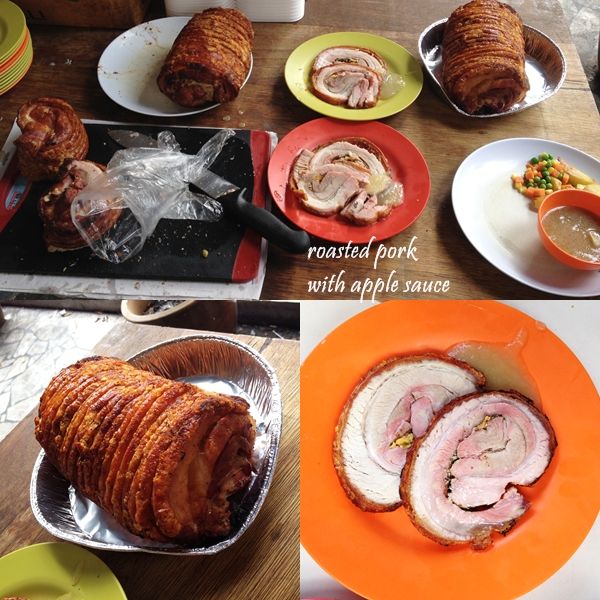 The famous roasted pork!
You can see from the picture, or probably you already feel the crunchiness of the skin in your mouth. It is nicely roasted, the meat is just right and it's juicy when you chew. Served with apple jam, western kind of thing.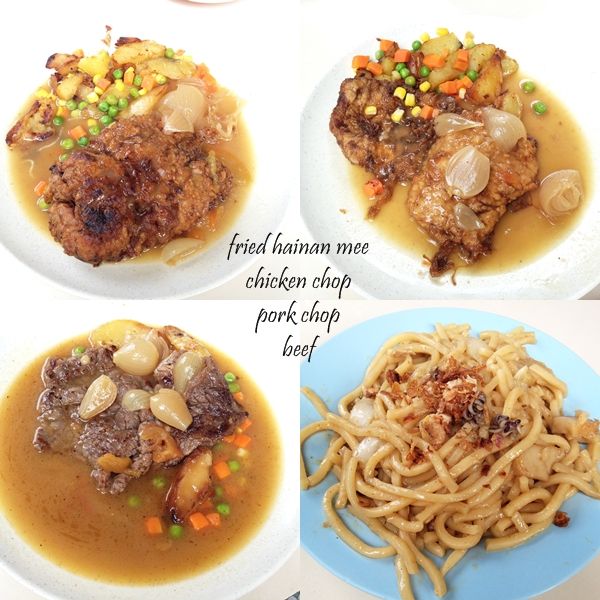 Meat lovers, here you go ~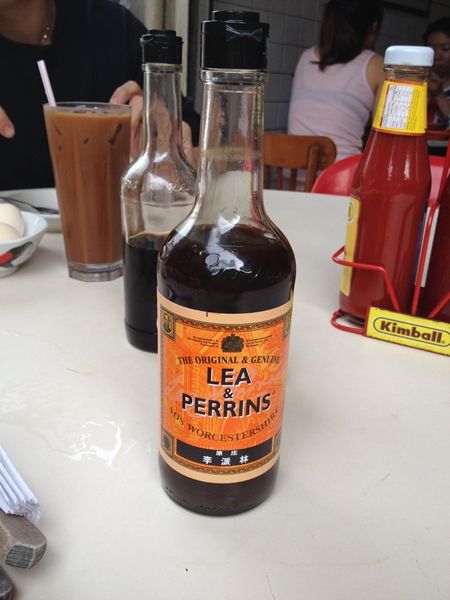 Be sure you add this (Lea & Perkins Worcestershire sauce) to boost the taste of your selected chop! It depends on individual, for me I like it to be added to each of the dishes in above picture.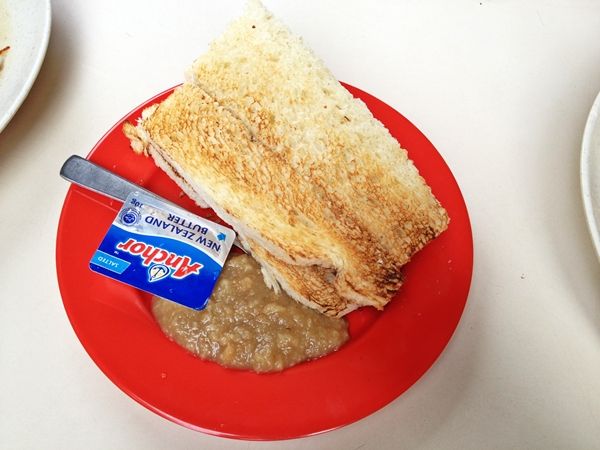 Hainan style roti bakar ~
Nothing special it is just that, I love toast
All in all, you get to taste the oriental Hainan food in a busy city. Probably because of it's age-old interior, I feel like I'm in Ipoh old town street having breakkie with my family